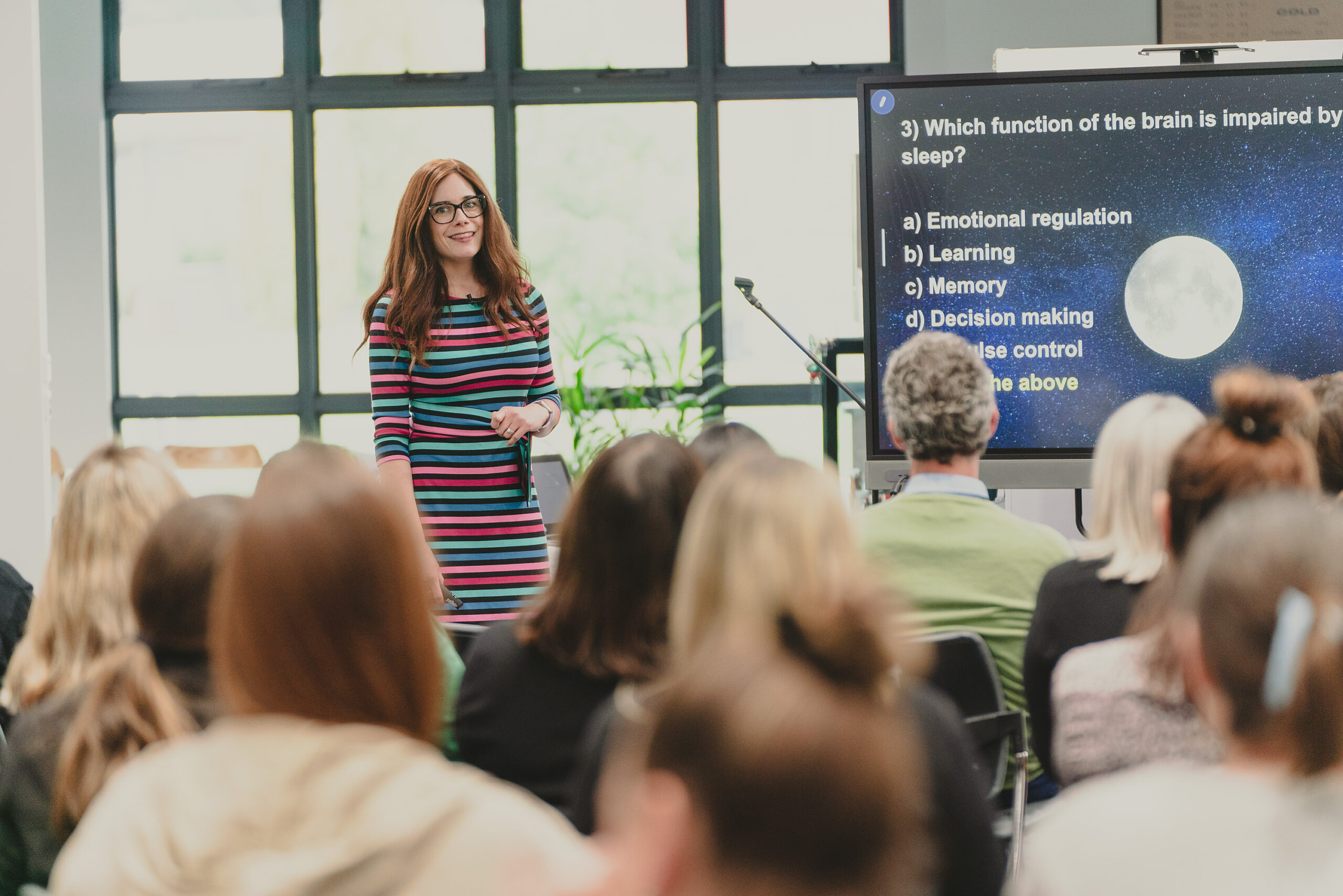 Programs
Holistic Resilience

This is Lauren's most popular program where she discusses her concept of Holistic Resilience: a process for identifying the multiple factors that detract from, and improve, well-being. The format is highly practical and focusses on participants identifying the best wellbeing strategies for them.
Lauren has been invited to present this topic at conferences, both face to face and hybrid, and regularly provides this program in 2 hour and full day format. She delivers this topic face to face and virtually.
Better Communication, Better Relationships

In these highly customised workshops, Lauren assists participants to have a better impact in their communications: from one-on-one interactions, to meetings, to presenting in front of a group. She helps participants to understand why other people behave the way they do and how to interact differently to get a better result.
Lauren has created workshops in this area of varying lengths, topic focus, and with clients in a range of sectors. The thing they all have in common is a focus on understanding relationship dynamics. Contact Lauren to discuss a bespoke workshop for your team's needs.
Facilitated workshops using the LEGO® Serious Play® methodology
As a therapist, Lauren found that clients often had powerful insights through kinaesthetic methods such as Sand Tray Therapy. Wanting to create these insights for her corporate clients, Lauren experimented with a number of kinaesthetic materials but found they were too cumbersome and impractical for workshops.
That is, until she found the LEGO Serious Play methodology. After searching for years, Lauren knew that his methodology would allow for better conversations in facilitated sessions.
The method is very simple: participants build LEGO models on a particular questions then discuss their models with the rest of the group. As an experienced Facilitator, Lauren knows that group dynamics and personality factors often mean that group discussion is unequal. Some people dominate the discussion while others say nothing. LEGO Serious Play methodology creates a level playing field where everyone gets thinking time before responding to a question and all voices are heard.
These sessions are also fun, which always helps!
Session topics can be whatever you want your group to discuss and process. Contact Lauren to discuss further and see a demonstration of the method.